The DUI Process in Illinois
Every DUI case is unique and you'll need the representation of an experienced and aggressive criminal defense attorney. Contact Dennis Dwyer at 708-233-6100 immediately to begin the process of protecting every right you have throughout the process under the laws of Illinois. Go with an experienced Chicago DUI Lawyer.
The Arrest


The DUI (Driving Under the Influence) process begins the moment the police officer suspects impaired driving.
The Trial


The DUI charge itself is a criminal charge. At court, the driver will appear in front of a judge and will be advised of the charge.
Petition for Your License


Within 90 days of an arrest, the driver can petition the court for a hearing to rescind the suspension and must additionally be provided a hearing within 30 days of filing or on the initial court date.
Post Trial and Sentencing


If the finding is not guilty, the driver will be discharged without consequence. If the finding is guilty, a sentence hearing will be held.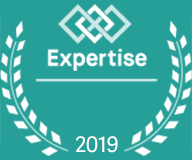 What does an Illinois DUI Lawyer Cost?
Contact an affordable DUI Lawyer. Fill out the form below to receive a free consultation.
From the Illinois DUI & Criminal Defense Blog